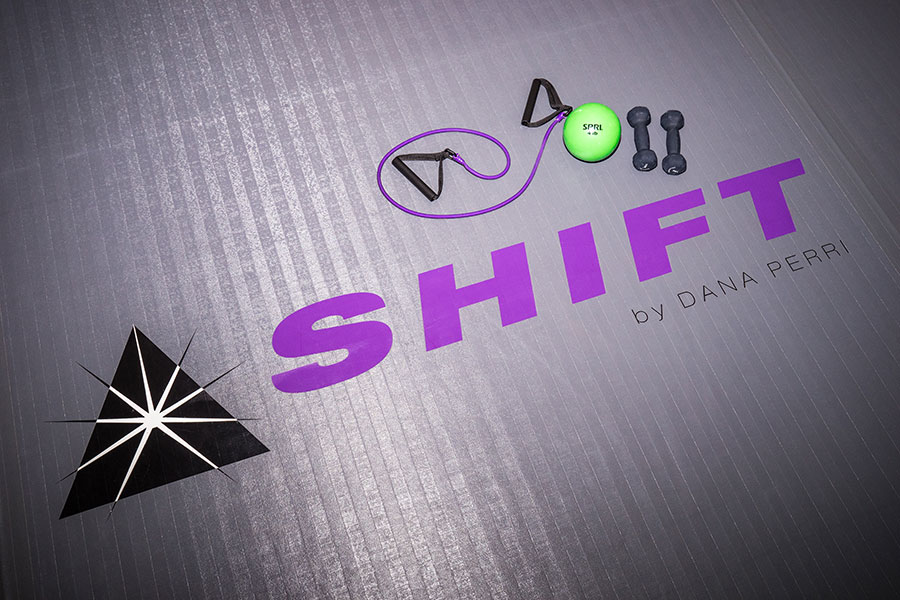 INTRO
Welcome to SHIFT! We are so excited for this journey you're about to embark upon with us. We want you to feel as prepared as possible when trying SHIFT for the first time, so here are a few pointers to help you on your way:
ARRIVE EARLY
We would love it if you could arrive at least 15-20 minutes early. That way our friendly front desk staff can get you all set up, answer any questions you may have and show you the facility. 'Please note' SHIFTERS under 18 must have their parent or guardian present to sign the waiver.
TRY OUR BASIC CLASS FIRST
You are welcome to try any class you like. However, we highly recommend trying a SHIFT BASIC class before jumping into our open level class. It's a great way to learn the ropes and build stamina. SHIFT BASIC will help familiarize you with the SHIFT moves, pace, and form.
WHAT TO BRING
Please bring a towel and water with you to class. If you forget a towel or water, we do sell both items at the front desk.
WHAT TO WEAR
Each SHIFT class is performed barefoot or with ToeSoxs (socks with grips). Although ToeSoxs are not mandatory, we highly recommend them.  If you do not have them, they are available for purchase at the front desk. You're going to sweat here at SHIFT, so please wear a tee or tank top and form-fitting pants or shorts.
Please call or email with any further questions:
Phone number 818-465-3677 and Email admin@shiftbydp.com