Creator/Owner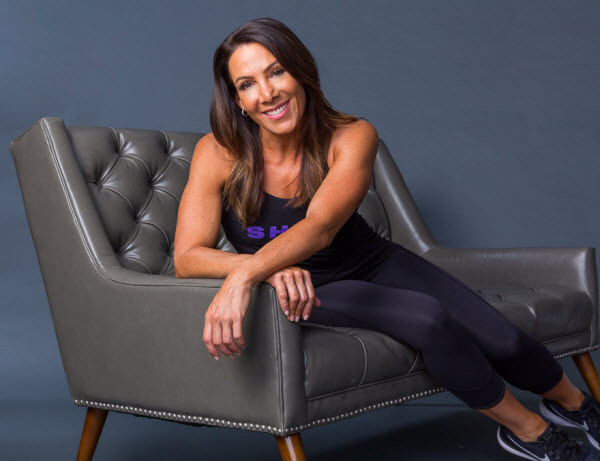 Dana Perri changes lives every day through her unique Mind Body Spirit approach to fitness, and her ability to connect with, and adapt to her clients and students. Over the last 25 years, Dana has become one of the most sought-after celebrity trainers of her generation, with a very dedicated loyal following. She has been described by clients as "magnetic," "beyond inspirational," and "unparalleled." Dana is a true innovator and motivates those around her to defy limitation and embrace strength. Along with her enthusiasm for fitness, Dana has an extensive background as a performing artist and specialty choreographer. Her credits include: Cirque du Soleil artist, professional dancer, aerialist, athlete, personal trainer, indoor spin instructor, group fitness instructor, life coach and nutritional consultant. Passionate, persistent, and positive, Dana pours herself into creating challenging fitness programs, to provide her clients and students with a distinctive experience that is testament to the power of the human body. She inspires change. She lives by example.
With her unique approach to health and fitness, she has helped over 100,000 people reach personal, physical, mental, and emotional goals. As an expert, Dana speaks to audiences worldwide on the topics of fitness and health. She is a Master Ambassador for Fabletics, Lorna Jane and Lululemon, and is part of the Campowerment Expert Team. She has been featured on CBS, KTLA, EXTRA, as well as in SHAPE Magazine, LA Times and SELF Magazine.  She had the honor of training JK Simmons for his role in the movie Whiplash, for which he won Best Supporting Actor at the 2015 Oscars and Golden Globes, and where he thanked her during his acceptance speeches!
In 2012 Dana developed SHIFT and taught classes for 3 years out of a martial arts studio in the NOHO Arts District. SHIFT moved to the Sherman Oaks location in 2015. In response to the COVID-19 pandemic in 2020, Dana took SHIFT online with group classes and personal training. Dana wants to express her deep gratitude to each and every person that has shown support and belief in SHIFT. Every time a client takes a class, it is a reminder to her that personal dreams are achieved when performed with love, determination and vision.
"Don't think, just do." – Dana Perri