When you think of Sherman Oaks what comes to mind? Shopping malls? Ventura Boulevard? Birthplace of Jennifer Aniston?
How about healthy eating!   While you're out shopping at Sherman Oaks' many shopping malls, you can stop in for a healthy lunch.
Sweet Butter Kitchen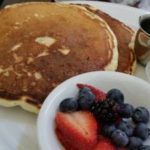 We get rave reviews for Sweet Butter Kitchen hence, the top of the list. Located at Ventura Boulevard and Matilija Avenue, Sweet Butter Kitchen is a well-known eatery serving healthy and mostly healthy fare. If you're looking for a breakfast or lunch place you need to experience this. Sweet Butter is known for its pancakes. It'll take a hearty appetite to finish the three buttermilk pancake breakfast. The coffee donut muffins are exquisite. For lunch, give The Matilija a try. It's smoked Scottish salmon, red onion, cucumber, caper berries and boursin with toasted rustic millstone bread. That just reads delicious!
Mendocino Farms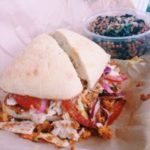 Located at Ventura Boulevard and Hazeltine Avenue, Mendocino Farms is known for fast-casual sandwiches with healthy options. From caramelized nitrate-free honey ham to organic free-range chicken you have healthy choices. Not into a sandwich? There's six different salads available. One of the best features of Mendocino Farms is the affordable prices. Sandwiches are in the $10 to $12 range. If you're looking for an enjoyable and healthy lunch in Sherman Oaks, it's hard to go wrong at Mendocino Farms.
The Harvest Bar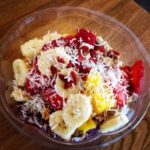 The Harvest bar, located at Ventura Boulevard and Noble Avenue in Sherman Oaks, is dedicated to superfoods. Order an acai bowl and pile it high with toppings of your choice or go with a standard off the menu. The Tropical features organic acai, pineapple, banana, coconut milk, mango, orange juice and coconut shreds topped with granola, mango, kiwi, coconut, and goji. Try and find a healthier breakfast in Sherman Oaks!
veSTATION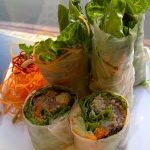 Located at Van Nuys Boulevard and Moorpark Street, veSTATION serves organic & vegetarian fare with Pan-Asian flavor. Don't let the vegan menu scare you off. The food is delicious. Begin with a fabulous starter like the Buddha Wrap. It features organic garden salad, fresh herbs, organic buckwheat noodle, lemongrass tofu with an aromatic dip. Move on to the Royal Pad Thai with rice noodles, tofu, bean sprouts, scallion, ground peanut and homemade tamarind sauce. Sound healthy? You bet. Sherman Oaks isn't known for its vegan restaurants but veSTATION will put Sherman Oaks on the map.
Farm Table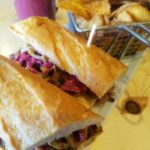 The Farm Table Company, located an Van Nuys Boulevard and Delano Street in Sherman Oaks offers fast-casual food with a large menu for healthy choices. For breakfast try the Breakfast Burrito with house potatoes, scrambled eggs, pico de gallo, cheddar, crushed haas avocado, and chorizo. For lunch try the Chicken Salad Sandwich with organic chicken breast, cranberries, grapes, mayo, apples, celery, and walnuts, served on sourdough. The menu is very diner friendly and sure to soothe your hunger when you're looking for something healthy in Sherman Oaks.