Exciting News!
Lorna Jane Trunk Show!!!!
Please join us for our Lorna Jane Trunk Show in the studio on Friday, August 18th from 7:30am – 12:00pm.  Receive 20% off ALL PURCHASES!!
Congratulations to our SHIFT Bingo Winner!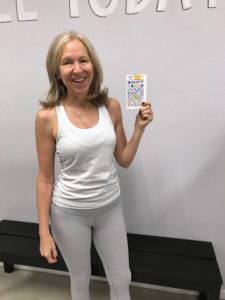 Ilene Berman won a 10 class series with a total bingo blackout!  Thanks to everyone who participated!