February Special
Tuesday February 14th ONLY we will be offering 14% off a 20 class series! Purchase in person or by calling 818-465-3677.
Enter Your Text
---
Exciting news!!
We have teamed up with Kid Spot, drop your child off at the Playroom (across the plaza) at 9:30am for child enrichment classes and then join us for the 9:40am SHIFT! We are offering this deal for Tuesday/Thursday classes!! See front desk for more details!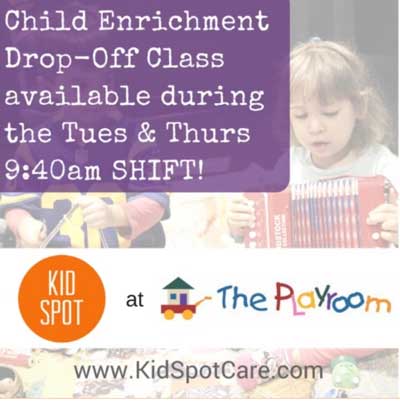 New class beginning February 13th!  It's time to SHIFT your strength, flexibility and soul to the next level!  Soul SHIFT is a 50-minute integrative, full-body workout that incorporates yoga and Pilates helping to build lean muscle, increase coordination, and tighten and tone the body.  Soul SHIFT not only inspires physical transformation, it enhances the integral connection between the mind, the body, and the spirit, leaving you feeling invigorated, balanced, and empowered.